Pruning Day 2013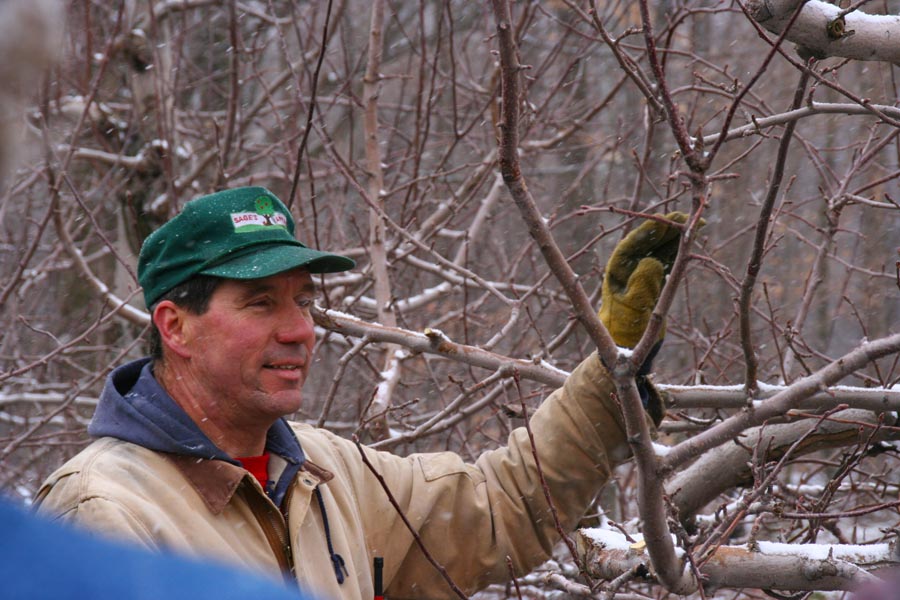 Dress for the weather
Bring your tools - This is a hands on class!
Learn to Prune your fruit trees
Apple, Peach, Grape, Blueberry, Raspberry...
---
March 30, 2013
---
Come out to the Twelfth Annual Pruning Demonstration at Sage's Apples fruit farm.
Sponsored by: Sage's Apples and Ohio State University Extension of Geauga County
This will be a hands-on get yourself dirty workshop! So dress accordingly. We will prune peach and apple trees, and small fruits like blueberries, blackberries, raspberries, and grapes. Bring your own pruners, loppers, or saws. Participation is expected and is a large part of the learn-as-you-lop-it fun!

To register or if you have questions please call the Geauga County Extension Office at (440) 834-4656, 285-2222, Ext. 5260, or (440) 564-7131 Ext. 5260.

The best hand Saws we know of. These Corona PROFESSIONAL saws stay sharp longer than any saw we have used. Make sure it says 'professional' because they make 2 or 3 different grades.